Community Food Banks
Kelvin Beachum, a Texas native, has been working tirelessly in communities such as Dallas, Austin, Mexia, Houston, Pittsburgh, Jacksonville and New York to bring awareness to the issues of hunger and malnutrition.
Central Texas Food Bank
Rates of food insecurity among rural households are generally higher than urban households. 15 percent of rural households are food insecure, or an estimated 2.8 million households. Kelvin's faithful devotion to his hometown of Mexia, Texas is often on display as he sponsors a monthly mobile food pantry to feed families in need in partnership with the Central Texas Food Bank. To date, he has provided meals for 1,778 households, fed 5,492 individuals, and supplied over 73,000 pounds of food for families in need in rural Texas through his mobile food pantry. In December 2016, he hosted a special holiday distribution that provided turkeys and fresh food for 147 households.
In July 2017, Kelvin was named Ambassador at Large for the Central Texas Food Bank. On Giving Tuesday in 2017, he helped raise $100,000 and provided a matching gift of $100,000 for a total fundraising effort of $200,000, which provided 800,000 meals for Central Texas residents in need.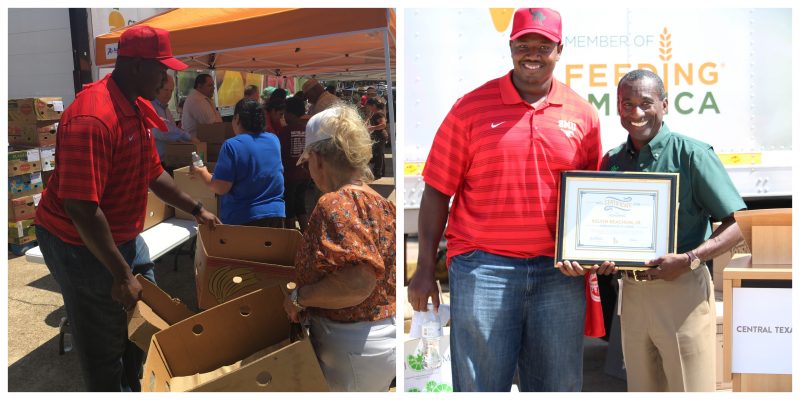 Houston Food Bank
Kelvin and his three hunger partner organizations (Bread for the World, World Vision, and Feeding America) joined the Houston Food Bank to sponsor a pre-Super Bowl volunteer packing event in 2017. Together, and with additional volunteers, Kelvin helped to prepare and package over 400 meals for low-income families in the Houston area.

Pittsburgh Food Bank/NFL Fuel Up to Play 60
Kelvin began his NFL journey with the Pittsburgh Steelers, where he also served as the player ambassador for the Fuel Up to Play 60 program – an ambassadorship role he has maintained his entire NFL career thus far. Through his role with FUTP60, Kelvin visited various schools, sharing the importance of good nutrition. Kelvin also served as a spokesman for the Mid-Atlantic Dairy Council's FUTP60 program, and used his relationship with them to benefit the Pittsburgh Food Bank by providing dairy products. He was a regular volunteer at the Food Bank during his 4-year stint with the Steelers, and in September 2016, announced in partnership with World Vision, that they will provide a monthly donation to the Pittsburgh Food Bank. He was a member of the Jacksonville Jaguars at this time, but remained steadfast in his commitment to serve the Pittsburgh community in regards to hunger and food insecurity. In December 2015, Kelvin sponsored a turkey giveaway with three Pittsburgh churches to provide turkeys and full meal fixings to 300 families in the Pittsburgh community.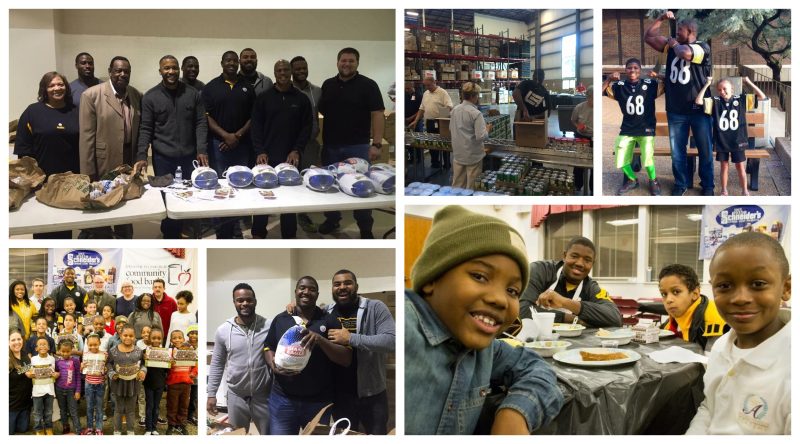 Feeding Northeast Florida (Food Bank)
Kelvin signed with the Jacksonville Jaguars in 2016 and wasted no time developing a partnership with Feeding Northeast Florida (the local food bank in Jacksonville). Along with weekly volunteer efforts packing food, Kelvin sponsored a food distribution in December to provide holiday meals
and turkeys for the northeast Florida community. He also visited Tiger Academy to host a holiday
lunch for students who were excelling in reading.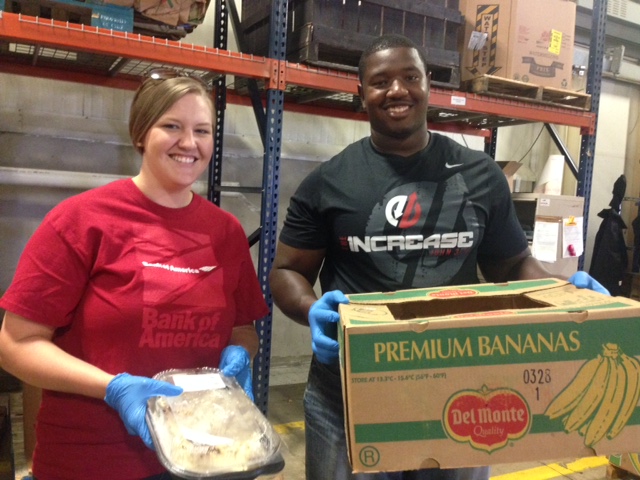 Food Bank of New York City (Harlem)
Kelvin volunteers bi-monthly at the Food Bank of New York City in Harlem during the NFL season.
He has organized packing events and food distributions for the Harlem community.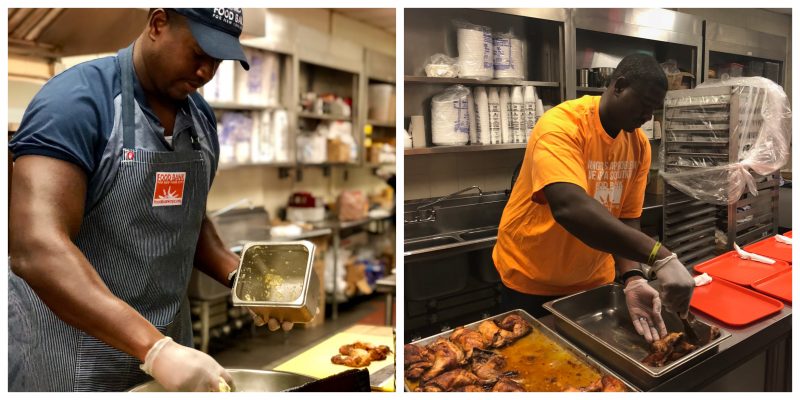 World Food Day Match Challenge – 2018
World Food Day is celebrated internationally every year on October 16 in honor of the date of the founding of the
Food and Agriculture Organization of the United Nations in 1945. On World Food Day 2018, Kelvin initiated a match challenge for five food banks across the country that honor his hometown, his home state of Texas, and the cities he has played for during his NFL career. Kelvin donated $5K to each of the five food banks (Greater Pittsburgh Communities Food Bank, Feeding Northeast Florida, Food Bank for New York City, North Texas Food Bank and Central Texas Food Bank), pledging to double that donation if matched by community members for a potential, personal gift of $50K. The total campaign raised over $71K for the five food banks. $46K of the total amount fundraised came from Kelvin directly. The campaign helped to serve over 327,000 meals.